Our in-house fashion designer and critic Aniket Satam decodes celeb style statements of the week. Some impress, some depress and some are plain disasters!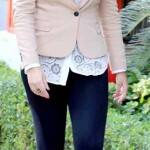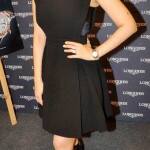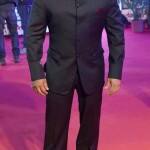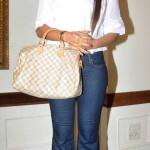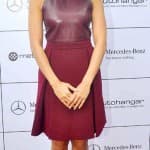 Read on what he says…
Sonakshi Sinha: This is a classic example about how too much trying kills the look. The pastel blazer with patent slip-on shoes and dainty asymmetric blouse could have all worked if teamed with a flirty full skirt instead of the casual pair of denims. That too fitted and how! The almost nailed styling was completely ruined with this painted on indigo pants, even a basic tan trousers or white pallazo would have looked great.Points for trying new hairdo with hair of such length but this hairdo just doesn't save the horror of the denim impact.
Aishwarya Rai Bachchan: Thank God finally! Mrs Junior Bachchan ditched those frumpy sherwani suits and goody Indian Anarkali sets and has at last, taken the sassy route of high-end luxury western clothes. This Gucci Pre-fall classic LBD is modern and timeless and fashion-forward. Sleak, futurstic sharpness of the design is well complimented with the sleak pony tail and Femme Fatale red lips. The knee high boots perfectly completes the improved mode of Ash. Hope she continues with this yummy mummy avatar and give her critics a run for their money.
Salman Khan: Being Human is one thing and being super human is one thing. The bulk up actor is sleek tailored sherwani looks nothing less than a Disney prince. His statement stern meets smile look and his iconic turquoise chain bracelet are irreplacble parts of his personality. But what is the glitch here is those pointed pair of leather shoes.They need some rest in shoe cemetery. No?
Jacqueline Fernandez: Another Gucci short dress number which another actress pulls off with such great confidence and fines. Sharp modern lines of the design in contrasting sheen and deep fall colour compliments the formality of the derby occasion and the faux leather top adds to the quirk meter.The lady like classic in funky material clash makes this look more today and that saucer like hat by Delna Poonawala punctuates the look with an ace.Its like Judy Jetson chic circa 2015!
Gauahar Khan: I can understand what one can go through and protest the demeaning act of someone random just coming on set and slapping for wearing short-dresses. But this look just doesn't do anything in name of modesty or fashion. We want our sassy confident Gauahar back. The bell bottom granny denims with that frumpy white top makes her look more suburban mom at her PTA meeting. The checkered Louis Vuitton adds to the whole above mentioned description.